Ethiopia
Image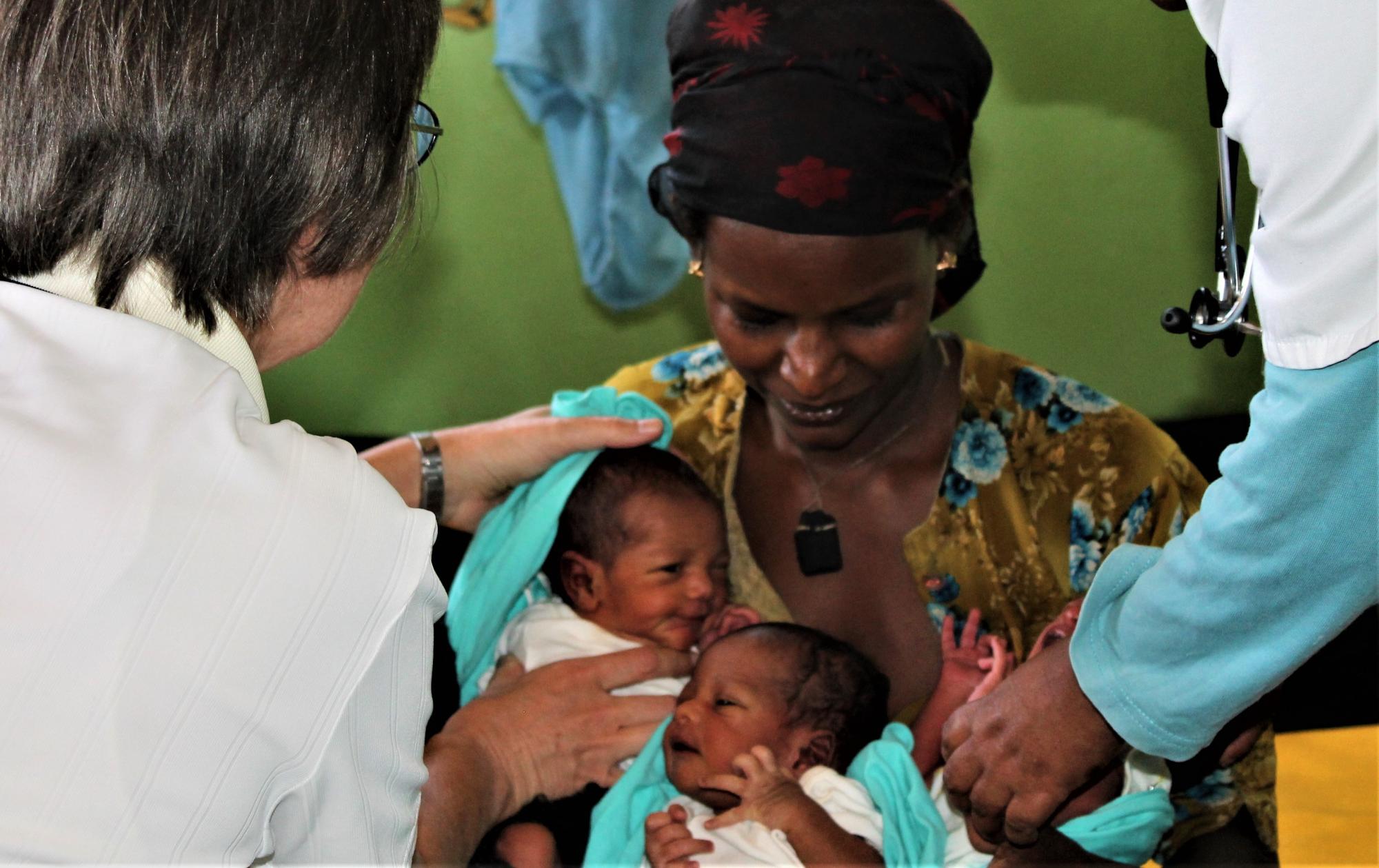 Medical Mission Sisters in Attat
In 1967, MMS founder, Anna Dengel, was invited to visit a needy rural area in Ethiopia, 175 kilometres to the south of Addis Ababa, which had no medical services. Upon meeting four men, who had carried a woman in childbirth for seven hours on a stretcher down the mountains, she decided to invite German and South Indian Medical Mission Sisters to begin a new mission among the Gurage people.
In 1969, Attat Hospital started, at first housed in an empty diocesan school.
The hospital is owned by the Ethiopian Catholic Church and managed and financed by Medical Mission Sisters.
Image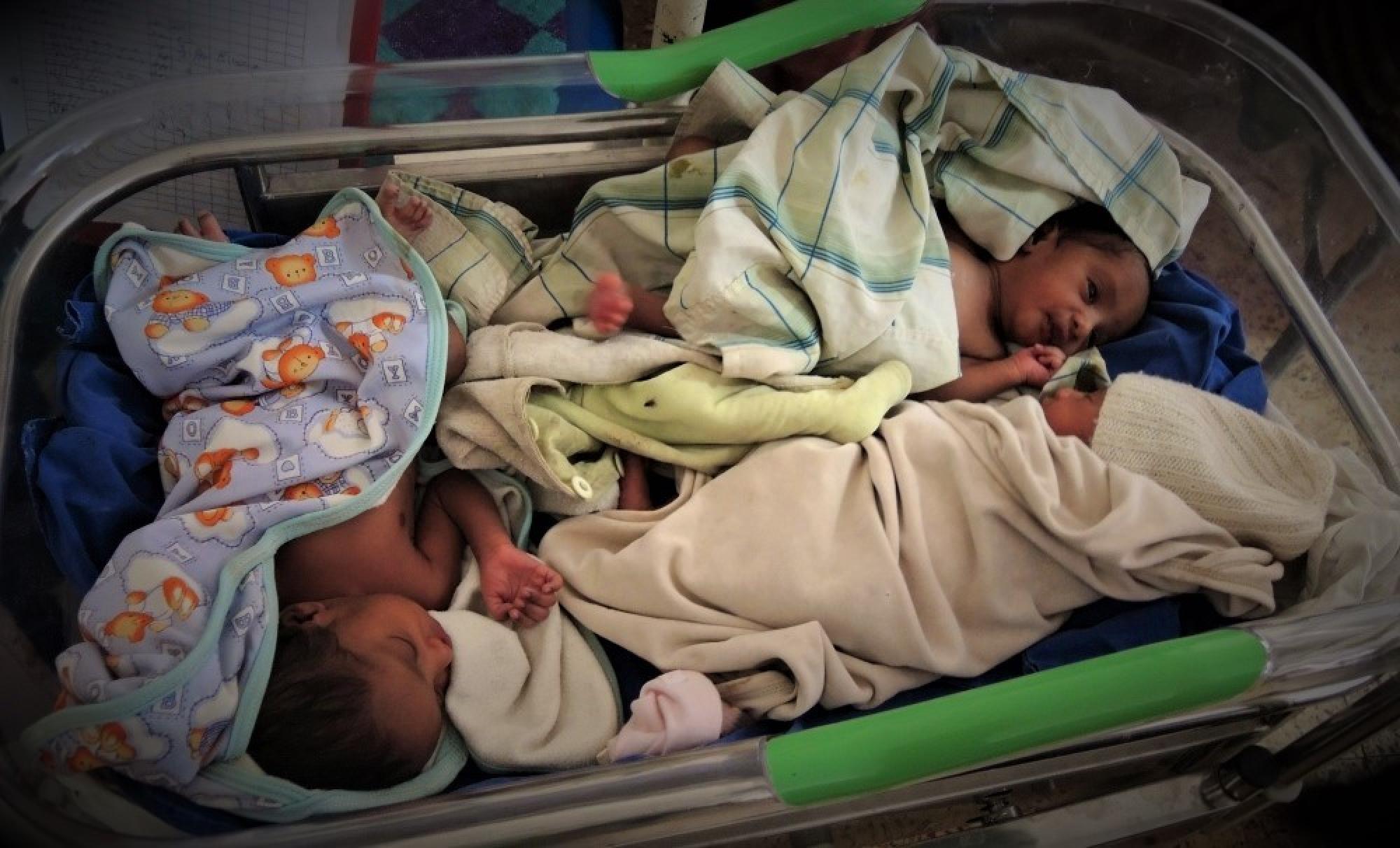 Focus of our mission in Ethiopia
Delivering a range of quality healthcare services in Attat Hospital
Implementing an integrated programme for health and rural development 
Offering outreach work in the villages
Implementing an integrated project for health and rural development
From its start, Attat hospital was planned as an integrated project for health and rural development, offering both clinical/curative and preventive and community-based health services to far flung villages in Gurage, serving an area of 800,000 people.
Deliberately limiting the hospital bed capacity to below 100, MMS - responding to many maternal deaths and childbirth complications - designated  48 additional beds for a Maternal Waiting Area for women with complicated pregnancies and 13 beds as a Nutrition Rehabilitation Unit for mothers with malnourished children. While basic surgical and medical services and periodic specialist treatment for people with visual, hearing or physical disabilities were gradually added, more than 50 per cent of Attat's services continue to focus on the health of mothers and children. The hospital beds are always fully occupied and close to 100,000 patients (an average of 375 per day) come to use the services of the busy out-patient department.
Image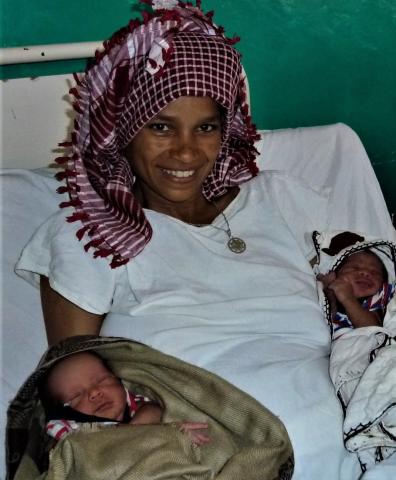 Benefits of maternal waiting areas
Several international studies have confirmed the beneficial impact of the Maternal Waiting Area (MWA) in significantly reducing deaths of mothers and infants during childbirth. On average, 600 women use the MWA annually, both on account of appreciating the high quality of care offered, as well as awareness among both women and men about existing pregnancy-related risks brought about by sustained public health work in the community. The Ethiopian Government, recognising the benefit, has made the establishment of Maternal Waiting Areas for high risk pregnant mothers mandatory for the countries hospitals and maternity clinics.  
Image
Outreach work in the villages
Parallel to running hospital services, MMS started extensive outreach work in the villages, engaging local people as partners: 1,325 women were trained as community health workers and traditional birth attendants for promoting health and wellbeing in the villages. Men were engaged in the digging, drilling and protecting of local 147 water sources, now benefiting 130,000 people. Access to clean water has significantly decreased the incidence of waterborne diseases as well as the endemic trachoma eye disease.
Thanks to the community health workers, the surrounding villages have a local village health post for first-line treatments. All households among 31,000 people also now have pit latrines, waste pits and kitchen garden for growing fruit and vegetables for a more balanced diet. The health workers also encourage people to make use of necessary vaccinations, treatment and prevention of malaria, HIV/AIDS and TB. 
Image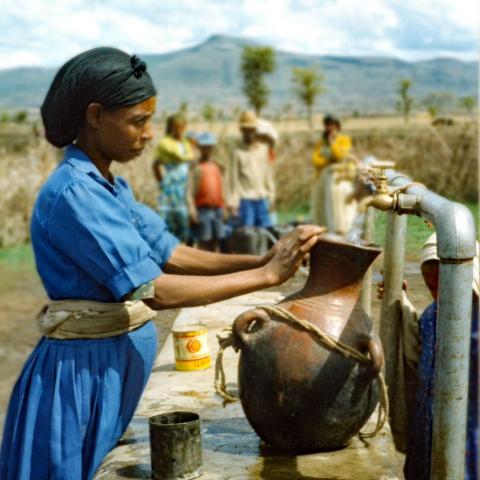 Else Kröner Fresenius Award for Development Cooperation in Medicine 2022
On October 14th, 2022, Sister Rita Schiffer, a gynaecologist and the Medical Director at Attat Hospital in Ethiopia, received the Else Kröner Fresenius Award for Development Cooperation in Medicine 2022.
Granted annually, the Else Kröner Fresenius Award is one of the most important and best endowed prizes in the field of development cooperation in medicine. 
This video made by EKFS for the occasion introduces some of the patients at Attat Hospital.
Other types of healing mission
Educating as a healing mission
Education is one of the tools that bring about a healthy community.
As part of our healing mission, we accompany young people in their dreams, whether; teaching and mentoring them to acquire the knowledge they need; sponsoring low income- level bright students, who qualify for university or college education, to pursue their interests; or supporting students for nursing, midwifery and technical colleges. We deliver skills training for local girls with less education to help them develop income-generating activities and to prevent them from migrating to big cities where they can be exposed to various types of abuse and exploitation.
Caring for the Earth as a healing mission
The healing of the Earth brings about a healing of the whole person.
To contribute to the effort of combating climate change in and around Attat, we collect and send plastic waste for recycling on an ongoing basis. We also deliver training to, and raise the awareness of, community leaders and parishioners on environmental issues and Laudato si' commitments. Tree planting at household level and in school compounds is another type of healing mission carried out to contribute to ecological sustainability.
Image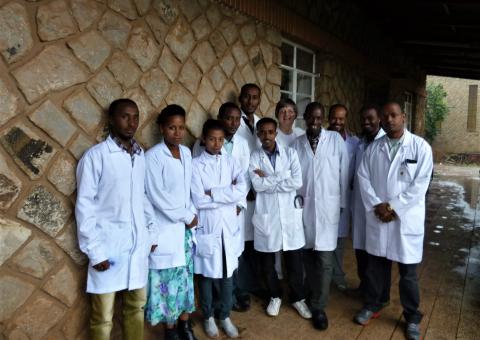 Image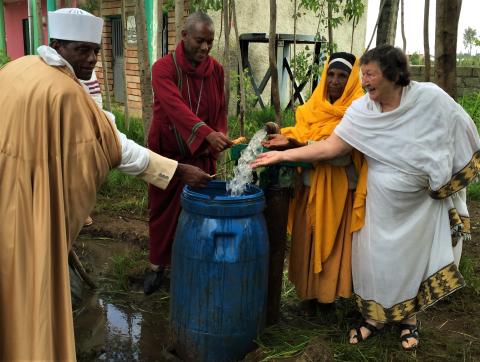 Delivering pastoral care as a healing mission
Our healing mission is also about promoting and respecting the dignity of people.
Daily encounters with the poor, elderly and people with disabilities has obliged and led us to supporting them with house construction, free medication and a monthly payment to help them cope with life.
Capacity building as a healing mission 
Since the very beginning, staff education has been a priority.
A sponsorship programme to support bright young people, especially girls, from poor families is in place. Being a busy and well functioning rural hospital, several universities and medical colleges send their students to us to gain practical experience.
Image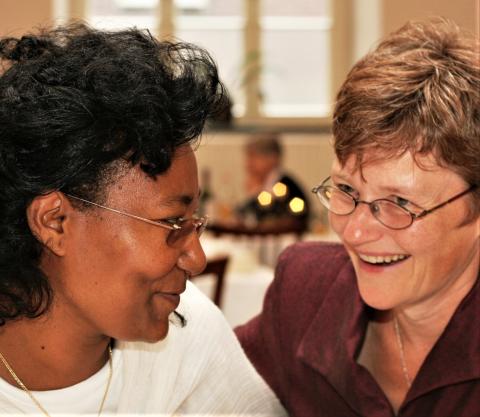 The photograph below shows the occasion of the Golden Jubilee of Attat Hospital (2019). Cardinal Berhane Yesus is presenting a gift from the Eparchy of Emdibir to the hospital's Administrator, Sister Belaynesh Abera.
Image