News & Events
Listen to us: we are experts in living with a virus!
An innovative, new project is being implemented in Ang'iya, Kenya, thanks to funding received from the Conrad N. Hilton Fund for Sisters. Many of the children and young people participating in our activities are living with HIV, have lost their parents due to HIV/AIDS and are orphans, cared for by their grandparents or guardians. This can estrange them from their peers and cause isolation. Yet, they and their peer group face common challenges of COVID-19 during the current pandemic; children and young people living with HIV are, after all, experts when it comes viruses.
Through this project, the 'new normal' offers a timely opportunity to add another dimension to existing work on health challenges, being done by the Medical Mission Sisters in and around Angiya.  By turning the tables, we are equipping 150 children and young people living with HIV to come together in youth camps with their peers to explore ways of sharing within their communities how to live a long and healthy life despite a virus. This means, for example, highlighting the harmful risks to health which can come from drugs, tobacco and locally brewed beer.
There is a crucial need to address mental health and wellbeing for young people, coming to terms with their HIV status in the pandemic, through one-to-one or group counselling that offer psychological support; Sister Rosemary and her team provide this on a regular basis. Evidence shows how living with restrictions due to COVID-19 has led to an increase in stress and violence in households across the world. Yet, as our photograph shows, in a fun, friendly and safe environment, as well as addressing common health challenges, the children and young people also find time to relax and play games together - many of which, like skipping or musical chairs, are universally enjoyed across the world.  Sports activities also break down existing barriers of fear and discrimination.
Image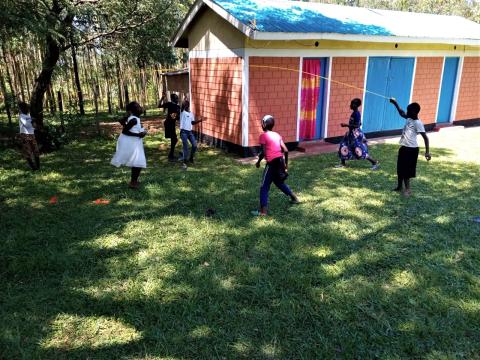 Image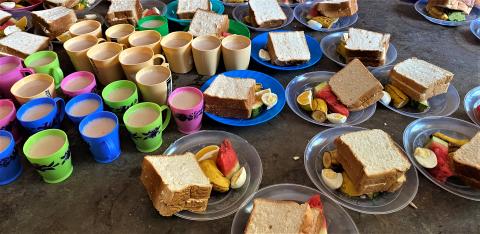 Image