Uganda
Image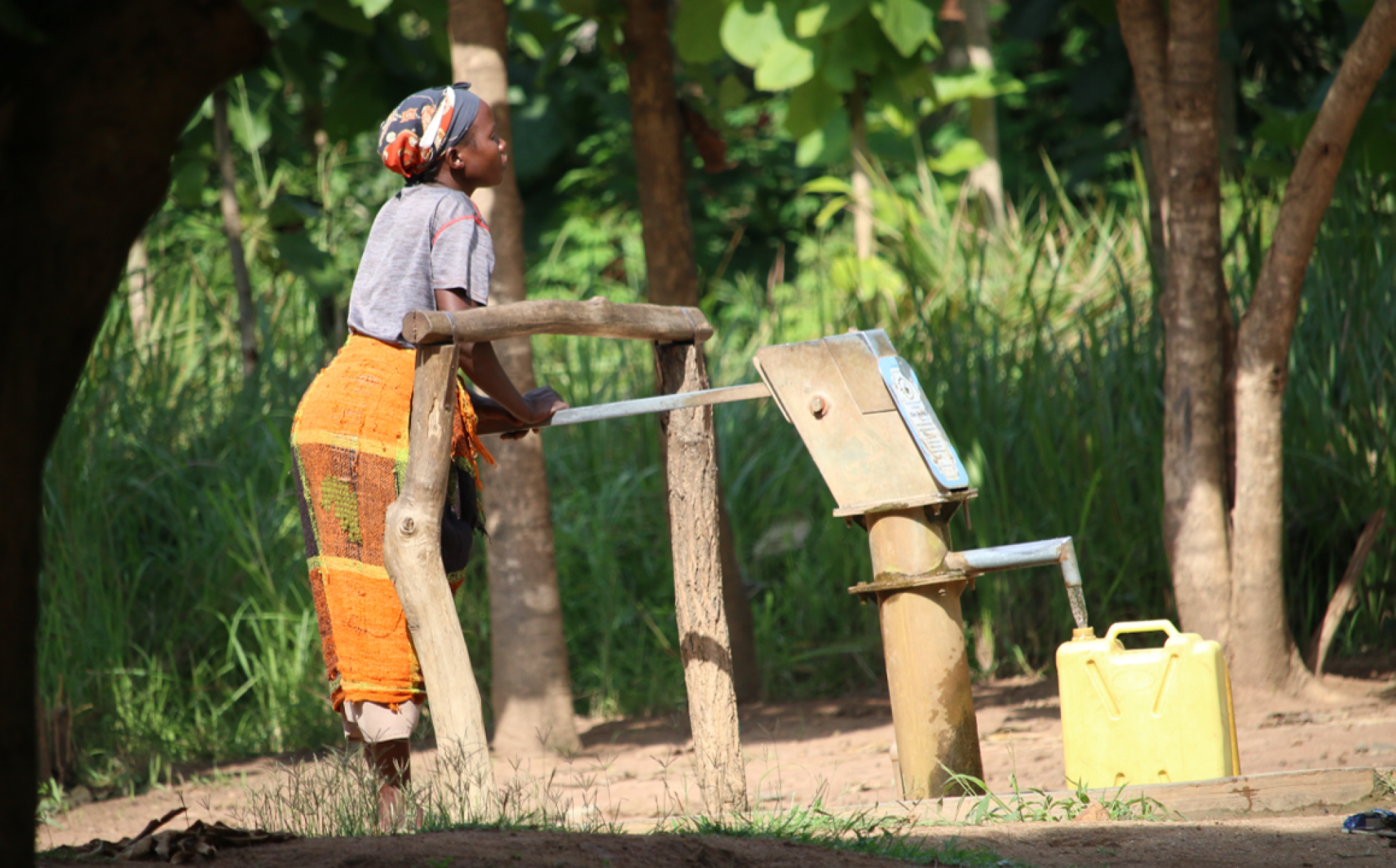 Our history in Uganda
In Uganda, our medical missions began in 1962 when plans were finalised for the Holy Family Hospital in the Diocese of Fort Portal. A newly built nursing school was opened in 1966 and we have continued to work in different regions of Uganda ever since, providing services which are a lifeline to many vulnerable people, especially in remote, rural communities.
Image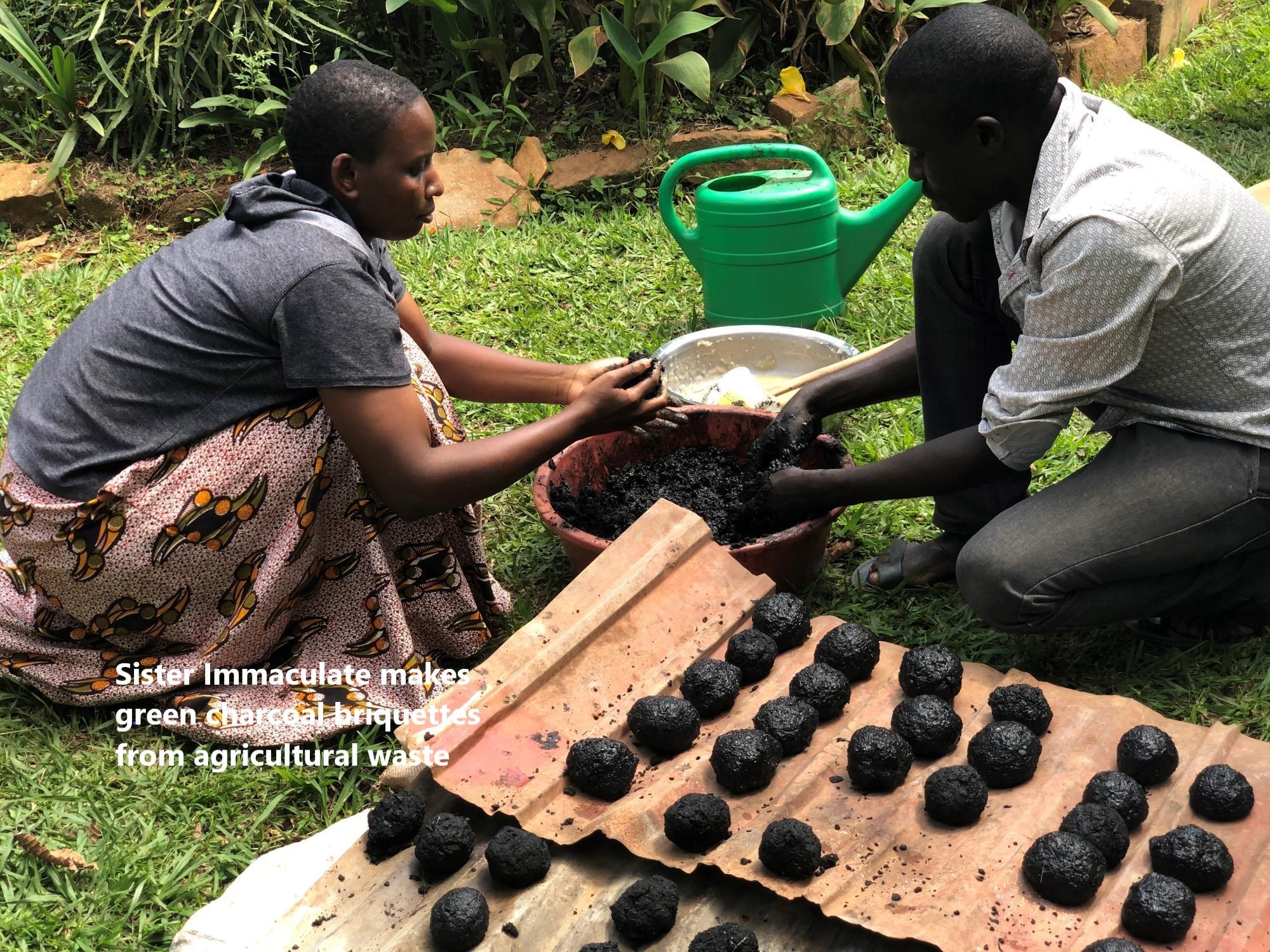 Focus of our mission in Uganda
In Uganda, as a community, we are:
Delivering eco-education and healing at our new centre; 
Putting healthcare in the hands of the people; and
Reaching out to refugees and host communities in the north of the country.
Our New MMS Eco-Education and Healing Centre near Tororo, Eastern Uganda
In Uganda, we have started constructing a visionary, new, multi-purpose Eco-Education and Healing Centre in Nyangole parish of the Archdiocese of Tororo, Eastern Uganda. In a region fiercely affected by climate change, where 80% of households depend on agriculture for their livelihoods and face constant food insecurity, there is broad agreement on the need for communities to move from subsistence to sustainable and profitable farming by boosting local agricultural productivity, reducing post-harvest spoilage losses and providing market linkages.
"We must never be afraid to change, if it is needed", taught Mother Anna Dengel to her sisters during her lifetime.  Today, we remain confident that the new MMS Eco-Education and Healing Centre can drive the process of local change and transformation by preparing congregations, communities and crucially, young people in Uganda, to become the face of ecological change in an increasingly dry and barren land. It will become a hub for vital environmental education.
In a region of environmental degradation, we are starting to unleash the power of people and nature to create thriving communities and ecosystems. On our land in Angorom village, we are setting up an integrated eco-demonstration farm, alongside Uganda's Permaculture Institute of Research, to train communities in sustainable methods of farming, designed to combat food insecurity through self-sufficiency.
Never has boosting immunity through improved nutrition been more important than during the COVID-19 pandemic, which affects the poorest households disproportionately.
Image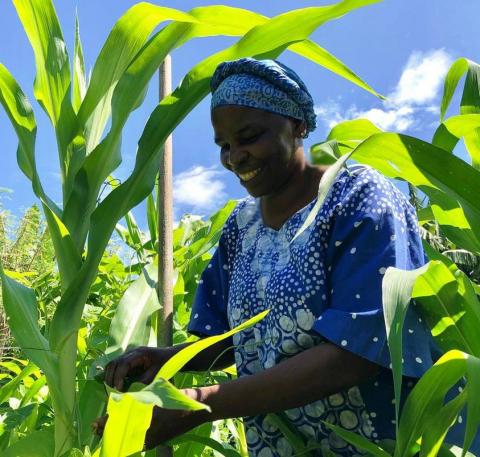 Image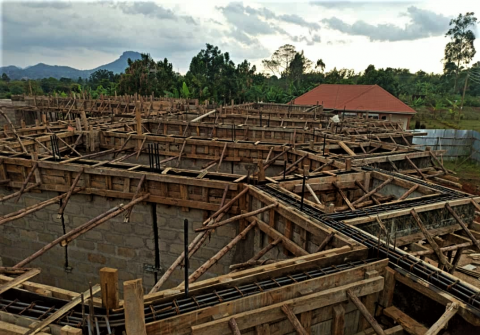 Image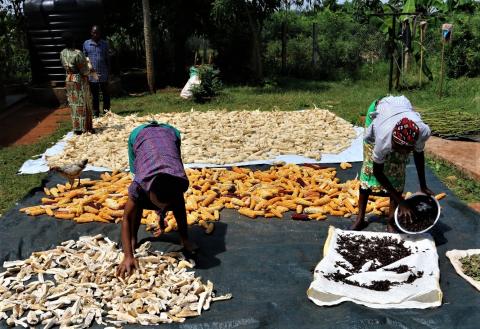 Putting healthcare into the hands of the people: Rubanda Primary Health Care Programme (PHCP)
We continue to deliver quality healthcare in Uganda today through the Rubanda Primary Health Care Programme (Rubanda PHCP). This 'go-to', well equipped health facility is located in Kiizi, Kagunga, Rubanda District, South Western Uganda, in an impoverished area where the majority of the population are greatly incapacitated by poverty-related diseases, such as HIV/AIDS, TB, malaria, malnutrition. 
From its modest beginnings in 1988 training some of the first Community Health Workers and Village Health Committees, this pioneering health facility now serves a population of about 11,460 people, most of whom live on less than a dollar per day. 
It lives up to its motto of "Putting Healthcare into the Hands of the People".  Today, Rubanda PHCP offers a range of quality healthcare services, including: inpatient services; maternal and child health services, including to prevent transmission from mother-to-child of the HIV virus; HIV prevention, testing, care and treatment services; community health education; outpatient services; and an orphan and vulnerable children's support programme in cooperation with the local community, given the growing numbers of AIDS orphans in the region. 
In early 2020, Rubanda PHCP began addressing identified needs related to the global pandemic - notably, prevention of the spread of COVID-19 among communities.  The local population has since been badly hit by the economic effects of the pandemic and many poorer households are struggling to survive even more than before.
Image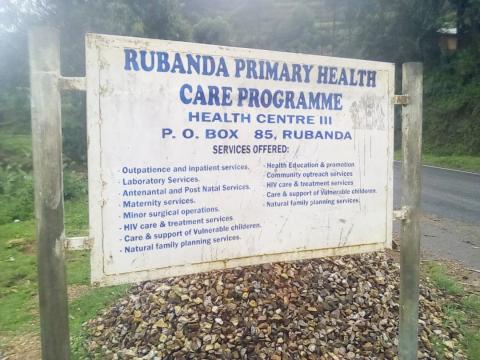 Image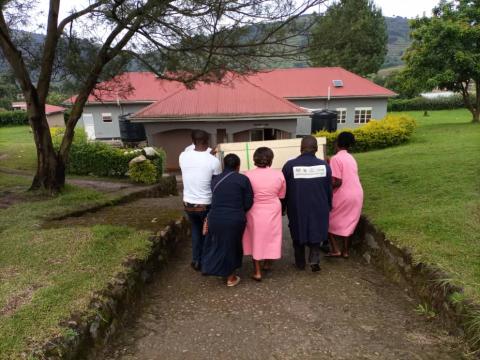 Image
Image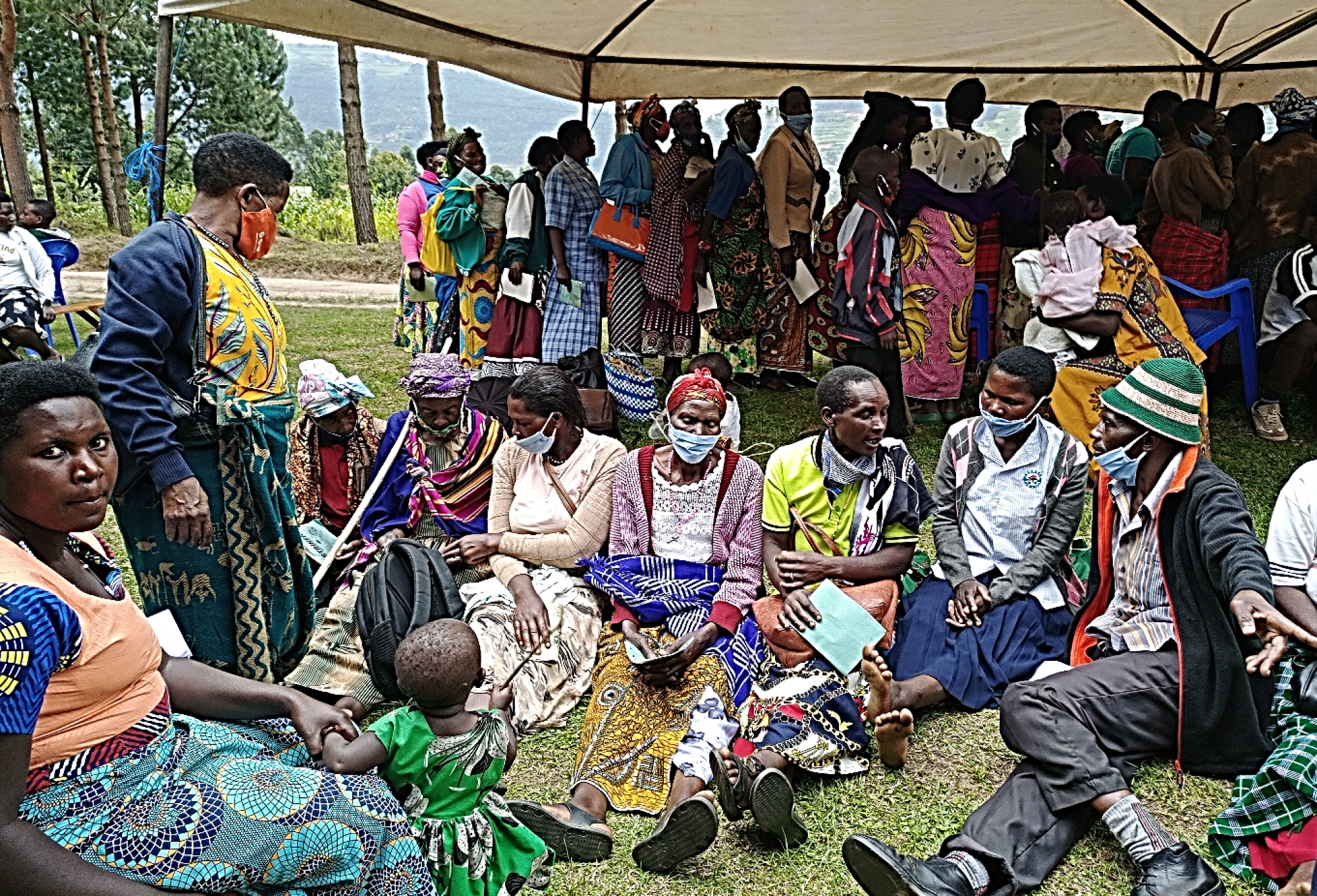 Programme of activity over 18 months responds to COVID-19 in and around Rubanda
We are delighted to have partnered with Jugend Eine Welt, based in Austria, in implementing a major new programme of activities in and around Rubanda, thanks to financial support from Austria's Ministry of Social Affairs.
Over eighteen months, this new grant has enabled us to assist in preventing the risks of COVID-19 spreading among vulnerable, local populations - with dramatic results.
Please see below to read about our results:
Reaching out to refugees in Northern Uganda
Medical Mission Sisters are developing a mission in Northern Uganda near Adjumani - specifically,  with refugees, who continue to make long and hazardous journeys to find safety in the settlements.  Fleeing mainly from South Sudan and the Democratic Republic of Congo (DRC), they walk miles and miles on foot. Many refugees arrive exhausted after days walking in the bush and going without food or water.  Many children have lost one or both of their parents.
During the continuing pandemic, we have been springing into action to offer refugees humanitarian assistance, whether:  providing handwashing facilities and encouraging groups of women and young people in host communities and refugee settlements to make liquid soap to generate much-needed income; distributing food to boost household immunity and setting up a demonstration farm to teach refugees organic farming methods; providing support to palliative care patients; or delivering Personal Protective Equipment to Adjumani General Hospital, Nyumazi Covid-19 Treatment Centre and Mungula Health Centre. 
Image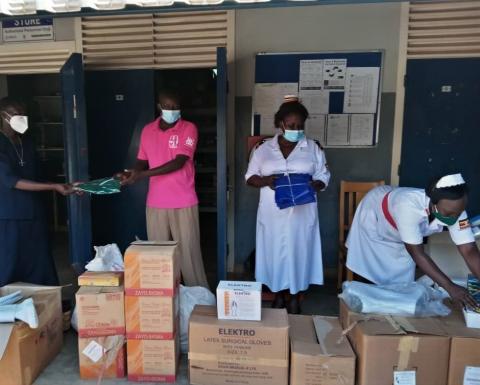 Image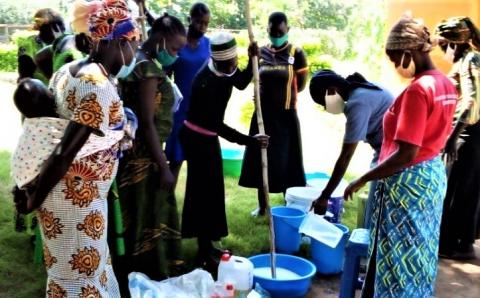 Thanking our donors
We are being helped in our mission in East Africa by a number of donors and, in particular, would like to thank:
Stichting Vrienden Medische Missiezusters (Vrienden) in The Netherlands;

Mission Development Centre, Philadelphia, USA; 

Fund for Conrad N Hilton Sisters;
MIVA Austria;
Jugend Eine Welt; and
Ministry of Social Affairs in Austria.
Image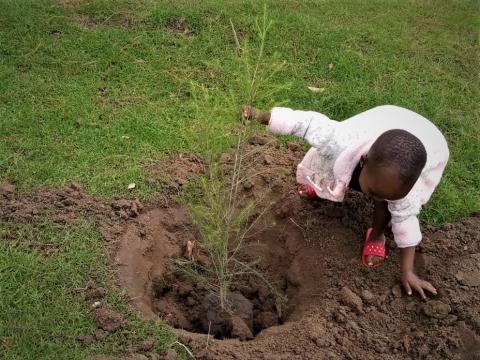 Image