Who We Are
About the Society
We, The Society of Catholic Medical Missionaries, are usually referred to as the Medical Mission Sisters (MMS).  Founded in Washington DC in 1925 by Anna Dengel, the Society's headquarters were located in Washington DC until the late 1930s, when the sisters were invited to move to Philadelphia. This remains MMS' North American headquarters today. Our international headquarters are based in London, UK, where the Society Leadership Team comprises members from different countries.  
As a Society today, we are a religious congregation of dedicated women and associates in the Catholic Church, who share life and our own unique expertise with women, children and men in five continents of the world.
We are committed to promoting health, wellbeing and healing in all aspects of life.
Meet our Society Leadership Team (SLT)
Our current Society Leadership Team comprises four sisters from the countries of:  India; Ethiopia; Germany; and The Philippines - as viewed from left to right in the picture.
Image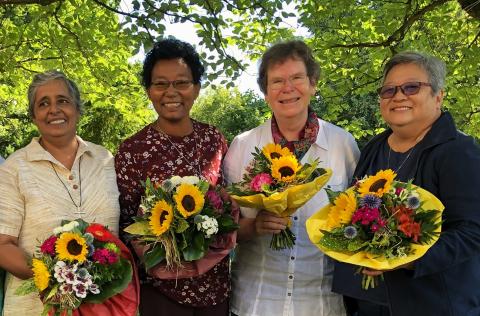 Celebrating ninety six years of healing presence
Over the past ninety-six years, through our healing presence as Medical Mission Sisters, we have offered care and compassion to millions of individuals across the world
Today, our Society, through its diverse global membership - Sisters and Associates - continues to bring a healing presence across the world. Its programmes, which are pursued with passion, combine healing with justice and focus on: healthcare and wellbeing; mental health issues; promotion of ecology, ecological living and environmental education; food security and financial cooperatives; justice work among indigenous peoples; combating violence against women and children; child protection and rights; disability inclusion; anti-trafficking initiatives; advocacy at the local level and within the United Nations (UN); pastoral care; and interfaith understanding.
Image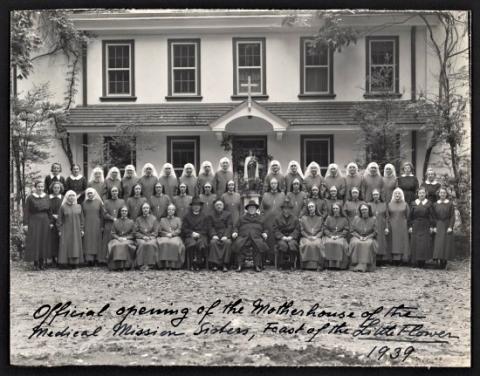 Image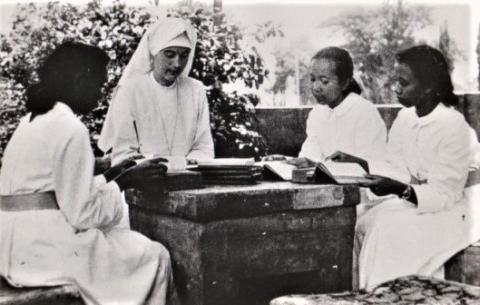 A worldwide presence though regional units
The Society is organised into regional units, providing quality healthcare services, primarily for women and children, in some of the world's poorest places. We work across all branches of medicine, combining traditional, allopathic medicine with complementary therapies, not only in a number of Commonwealth countries (India, Pakistan, Kenya, Uganda, Ghana and Malawi), but also in Ethiopia, Peru, Venezuela, Indonesia and the Philippines, as well in the USA and Europe (UK, Germany, The Netherlands and Belgium). 
Image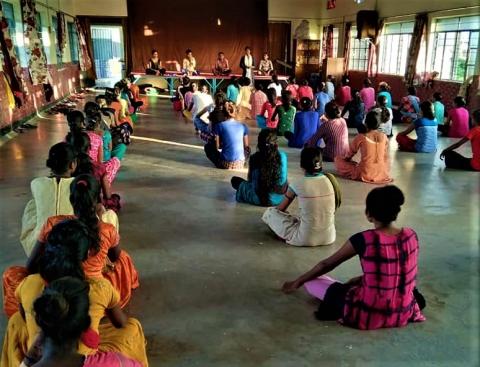 "We must never be afraid to change, if it is needed" - Anna Dengel
Changing times, changing needs
As the times and the needs have evolved so has the focus of our work, reflecting the instruction of our founder: "We must never be afraid to change, if it is needed."  Increasingly over the years, the Society's approaches have moved from curative medicine to more preventive, promotive and holistic healing within communities. These approaches are mostly community-based and aim to bring transformative change to communities - including for those most left behind. They include a strong commitment to caring for the environment in the face of climate change, especially in countries where it is seen to be disproportionately affecting the poorest populations. 
Image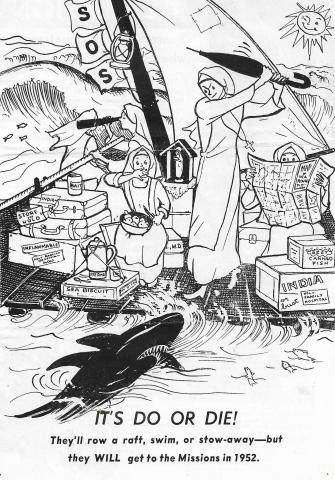 Emergencies: Springing into action against COVID-19
We, Medical Mission Sisters, are always quick to respond to headline emergencies that affect vulnerable populations with whom we work; most recently, this has included floods in North East India, Kerala and Malawi and the global COVID-19 pandemic. Across the world, we have been springing into action in response to the virus - whether working on the frontline with the first COVID-19 positive patients brought to the Holy Family Hospital in Techiman, Ghana, or ensuring that refugees in Northern Uganda have adequate handwashing facilities and other relevant information.
Sadly, some of our Sisters have lost their lives during the pandemic - including through serving on the frontline.
You can read more about how we have responded to COVID-19 in different countries here: