The MMS and the United Nations
MMS Status at the UN
The United Nations (UN), being the only international institution where policies are made, has a direct impact on vulnerable and marginalised communities - including planet Earth.
Medical Mission Sisters have:
Special consultative status with the Economic and Social Council (ECOSOC) - the only main entry point in the UN system;

Association with the Department of Global Communications (DGC); and

Accreditation to the United Nations Framework Convention on Climate Change (UNFCCC).
This status allows us to participate in the work of the UN.
Our Vision, Our Mission
Our Vision
Medical Mission Sisters and Associates, in solidarity with whom we are in mission, are raising one voice at the UN, advocating for justice, peace, health and integrity of creation.
Our Mission
Together with others, we commit to bring the voices of the marginalised and the vulnerable through the different UN platforms and strive to influence the UN in making its policies and declarations towards systemic change and just implementation of the Sustainable Development Goals (SDGs) at the grassroot levels.
Image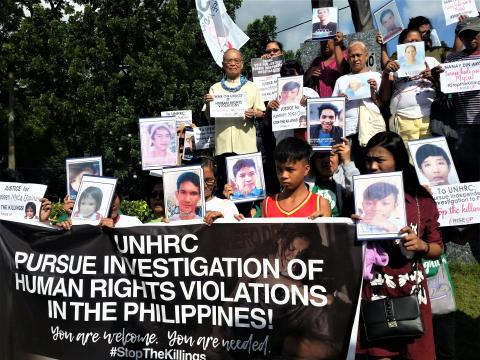 Focus areas of MMS involvement at the UN
Healing of People and Planet:

the cry of the poor and the cry of the Earth go hand in hand. Mega migration, growing numbers of refugees and homeless, increasing violence are the result of lack of respect for the community of life. It is the sick, the vulnerable and marginalised sections of society, who have less access to healthcare and resources, who suffer the most. This also includes the indigenous peoples, victims of caste and race and those trafficked;

Healing of the Unjust Socio-economic System:

t

he current model of development only increases inequality and widens the gap between the rich and the poor within countries and among countries. Advocacy and lobbying for a just economic system that works for all within the planetary boundary is crucial to combat climate crisis and other social issues affecting the poor and the marginalised; and

Generation Equality

: Escalating violence against women, girls and children calls our attention for creation of generation equality to protect the rights of women and respect all generations.
Image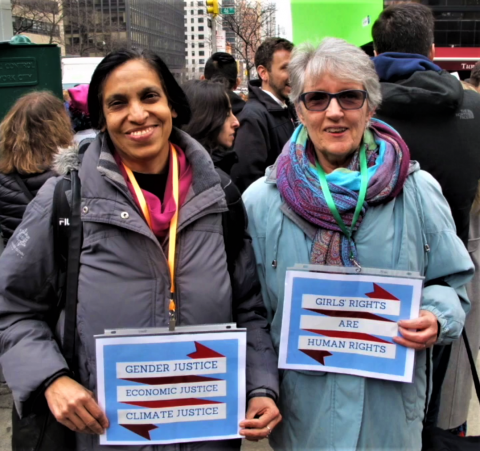 What we do
Advocating and lobbying at local, national and international level;

Organising and co-sponsoring parallel events during conferences at the UN;

Making written or oral statements;

Promoting UN goals, campaigns and projects; and

Participating in meetings of NGO committees, working groups, and Religious at the UN (RUN).
Image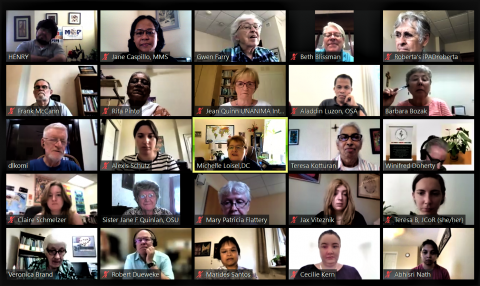 Justice Coalition of Religious (JCoR)
MMS is one of the founder members of the Justice Coalition of Religious (JCoR).
With human rights at its core, JCoR represents nineteen Roman Catholic religious member organisations, all of which are accredited by the UN in New York. Through its representation at the UN since 2017, the JCoR has strengthened the capacity of its members at the grassroots to call on local and national leaders for equitable and rights-based development through a just implementation of the Sustainable Development Goals.

Link: JCoR – Justice at the heart of global transformation (jcor2030.org)
Image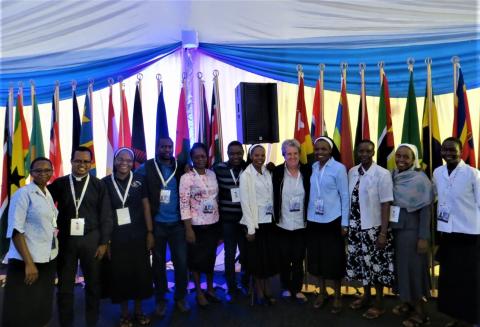 Main Representative to the UN
Sister Mary Jane C. Caspillo MMS
Follow us on Facebook: Medical Mission Sisters at the UN
Image