Women for Women
Image

Becoming fire and flame in today's world
During her lifetime, Anna Dengel reminded her sisters, "I was fire and flame … to be a missionary with a definite goal in view, filling an unfilled need which only women could fill … I was determined to become a mission doctor … doing something that only women could do for suffering women. This touched the feeling of womanly kinship with me and fired my youthful enthusiasm." 
Nearly 100 years after our founding in 1925, our inclusive approaches, which continue to be refined, enable us as Medical Mission Sisters to transform the lives of women and girls in some of the world's toughest places.
Across the world, we also invite men and boys to become our partners in achieving gender equality for women and girls.
Image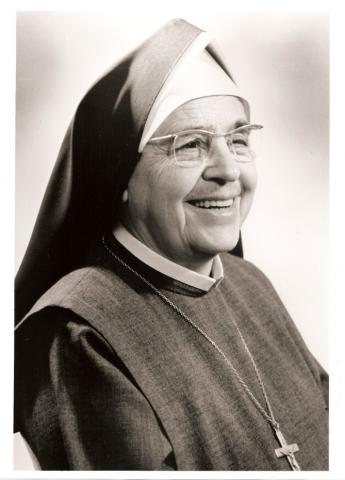 Learn more about what we do as women for women below. 
A Society of women committed to the needs of women
Medical Mission Sisters' founder, Dr Anna Dengel, was a woman of vision, a woman with a mission, a woman who knew what she wanted. After studying medicine at Cork University, Anna was introduced to St Catherine's Hospital in Rawalpindi - then India, now Pakistan - where, as a young doctor, she began pioneering medical services for women whose customs and religious beliefs prevented them accessing all aspects of healthcare from male doctors.  In the 1920s, female physicians were rare in this region.  
After four years of service, Anna realised that she needed other medically trained women to make her dream of providing quality care to women a reality. She was joined by another doctor and two nurses who founded the Society in Washington DC on September 30th, 1925. 
To read more about Anna's pioneering efforts in Rawalpindi, please click on the first archive photograph below 
Generations of dedicated women build the Society
Since 1925, the Society has been built by generation after generation of dedicated women. We began first in hospitals and clinic settings, but since the 1960s, increasing numbers of women have been enlisted from the local communities to become our partners in promoting of health, hygiene and wellbeing in families - thereby expanding the healing network far outside institutional walls. 
Nueva Ecija, The Philippines, 1975
To read more about our history in The Philippines, please click on the archive photograph below
Inspiring role models who are part of our story
Some of the women, who supported the Society's early developments, were inspiring role models in their own right. For example, India's First Health Minister, Rajkumari Amrit Kaur, became the first woman to hold office as President of the World Health Assembly. 
In the 1940s, Mother Teresa spent time in MMS' Holy Family Hospital in Patna to learn about how to care for the sick and the dying before founding her own community in Calcutta which became known as the Missionaries of Charity.  In early 1976, when Anna Dengel was in hospital in Rome, Mother Teresa came to visit her. Anna recognised her old acquaintance and asked her to hold her hands, as is customary in India, as a symbol of heredity and spiritual blessing. 
Image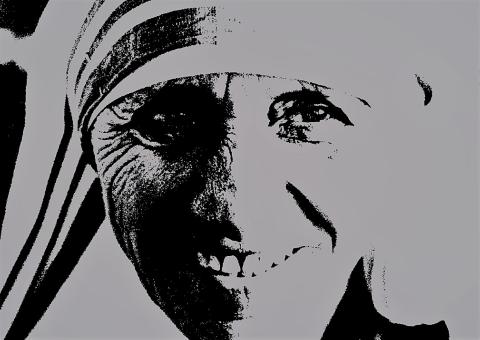 The Legacy of Dr Anna Dengel: Pioneering Spirit, Healing Presence
You can hear Anna's story narrated by Sister Miriam Therese Winter at an event co-hosted by the Medical Mission Sisters, Esharelife Think Tank and the Consulate of San Marino in London.
Image